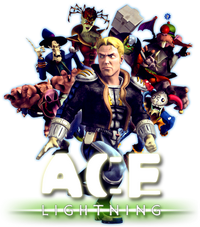 About Ace Lightning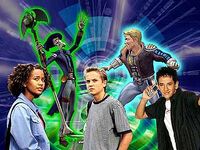 Ace Lightning is a children's television show co-produced by the BBC and Alliance Atlantis, which has been broadcast in the United States of America as well as in the UK and Australia. The show was filmed in Canada, but the program was set in America.
It ran for two seasons, and spawned several books, including a yearbook for the year 2003, an activity book and a companion to the series. A computer game based upon the show was released in 2002. Most of the programme was live-action, although the heroes and villains from the video game were created using CGI. The primary focus of the series is the power of friendship, as well as the battle between good and evil.
Meet the main characters (Click a picture to go to their page)

Categories
Ad blocker interference detected!
Wikia is a free-to-use site that makes money from advertising. We have a modified experience for viewers using ad blockers

Wikia is not accessible if you've made further modifications. Remove the custom ad blocker rule(s) and the page will load as expected.